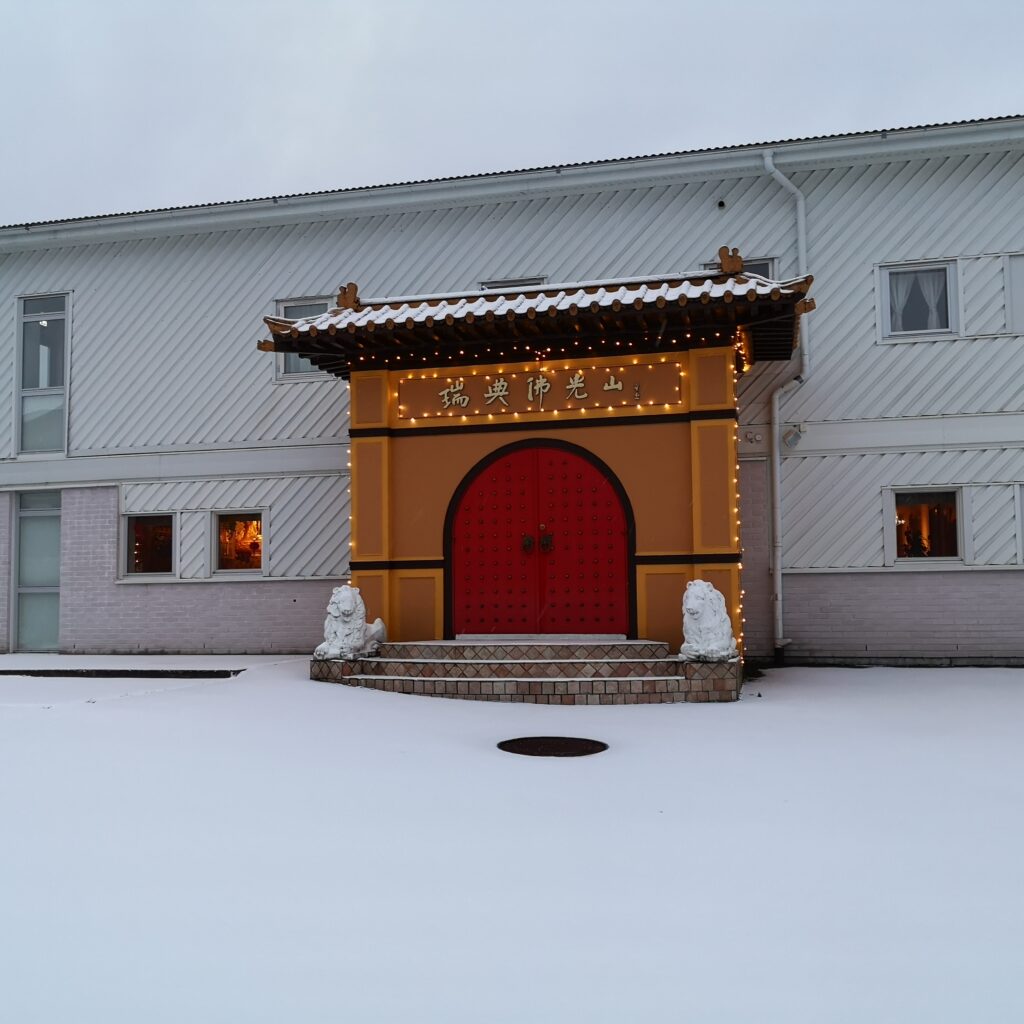 IBPS Sweden is a Chinese Buddhist temple from Taiwan situated in Rosersberg, Sweden, about 30 minutes north of Stockholm.
In general, everyone is welcome for visit during opening hours. No booking is needed for individuals. If you are a group and would like to have a guided tour, please send us an email to request a booking time.
However, due to the current situation with Covid-19 to be able to visit the temple you need to book a visit by contacting us.